My name is Kelly, and I'm a breathwork facilitator based in London or remotely. I've worked in the wellness industry for five years and before that I worked in the music industry, I've blended my two passions; breathwork and music to create a sensory experience.

My journey with breathwork began in 2018 when I fell pregnant with my daughter and studied hypnobirthing. It was through this that I was able to personally experience how breathing techniques were able to help keep me calm, change my state of being, and aid me into desired 'zones'

I love working with everyone and understanding your unique story, with both new or experienced breathers. I do however, have a particular interest in female breathing and how this changes throughout the cycle and post menopause.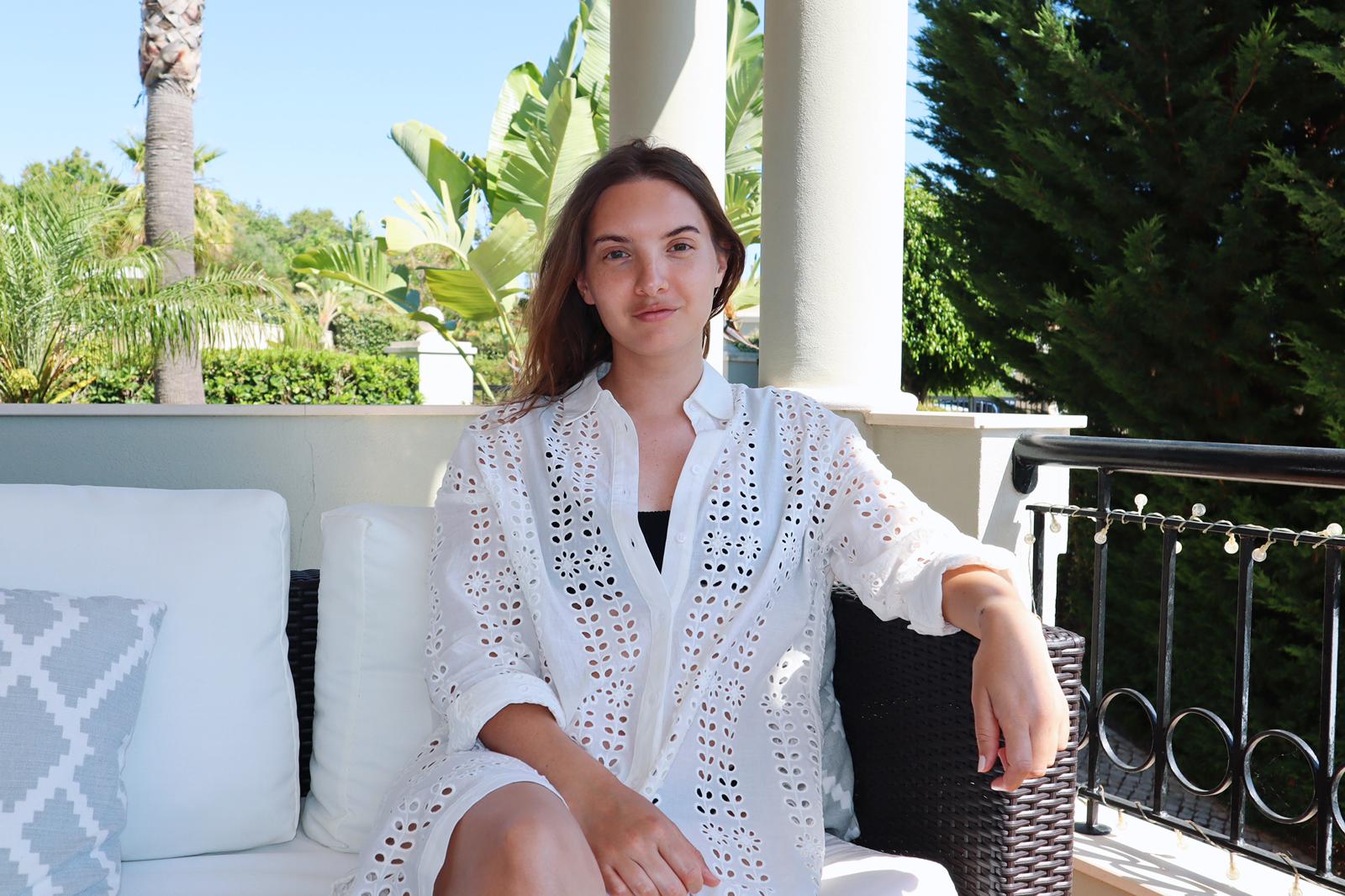 After the birth of my daughter, I really struggled with the transition into motherhood and the daily challenges that came with it.

I found myself continually anxious, hypervigilant 'switched on' and emotionally overwhelmed. I was disconnected from my body and mind, struggling to find a balance between being a mum and still feeling like myself.

To help me overcome this, I revisited all the breathing techniques that guided me through pregnancy and explored breathwork further. I found solace in a deep conscious connected breathwork practice, as it enabled me to tune inwards, manage emotions and reconnect with myself. I was able to transport myself to a place of calm, stillness and peace, even in the most chaotic of times. I had a new set of tools that allowed me to consciously change my physical and emotional state of being, enabling me to be present, not only for myself, but everyone around me, including my daughter. It taught me to fully embrace the emotional rollercoaster that is motherhood rather than fear it.

After feeling a sense of gratitude for my own personal journey, I could not wait to share my experience and help others with their own, so I trained as a breathwork teacher.

There can be numerous events or chapters in life when you can feel disconnected to yourself or feel emotionally overwhelmed and breathwork can benefit everyone no matter your story.

I now help others teaching them how to use their breath to process emotions, release tension, listen to their bodies, be more open, feel empowered and connect to their inner self.

I offer one-to-one sessions in person or remotely via zoom and what makes my sessions different is my passion and understanding of the magic of music. I draw on this within all my sessions centering them around melodies and deep rhythmical breathing, when the two are combined they are a powerful force.

If my story resonates with you, or someone close, and you would like to find out more please get in contact, my door is open to everyone.